Welcome to Christian Bookshelf Reviews, James!! Will you tell us a little about yourself?
I'm 58 years old and I live in North Texas with my wife Laurel. We've been married almost 34 years, have two grown children and one awesome granddaughter. We live on about six acres in the country and have two dogs and two cats. In addition to being a writer, I'm a performance chalk artist and singer. And (in all my spare time) I teach karate to homeschoolers.
What is your novel,
Unseen
, about?
Unseen
is the story of how a man who lost his wife and children in an auto accident, and who is angry with God, comes to grips with God's goodness and sovereignty in his loss. When two children who are being pursued by a religious cult are dumped into his lap, he must rescue them and return them to their mother, who is in hiding. In doing so, he finds a reason to live.
When did you first realize you wanted to be a writer?
A personal tragedy launched me on the path to becoming a writer. Back in 1987, when Laurel and I were expecting our first child, we learned 20 weeks into the pregnancy (via a sonogram) that the baby had severe birth defects and would not live long after she was born. God took us on an amazing and difficult journey over the next few months, and during that time I decided that someday I'd write a book about the experience. I never did write that book, but I did become a writer.
What would you say is your most interesting writing quirk?
If I'm dealing with a particularly nasty bout of writers block, I break it by closing down my laptop and writing by hand. Works every time.
Where do you like to write?
I do most of my writing at the dining room table.
What do you like to do when you're not writing?
I mow our six-acre property (push mower) and listen to audio books as I work. I also enjoy playing keyboard and singing, and I draw and paint with pastels and watercolors.
What is your favorite genre to read and why?
Well-written suspense/thrillers. To me, a good thriller is the literary equivalent of a roller coaster ride. I love it when an author keeps me turning the pages.
What is your least favorite genre to read?
Historical romance—particularly Amish historical romance.
Is there a place you'd like to visit, but haven't yet?
Alaska is definitely on my bucket list. I want to see the Northern lights.
Do you have a favorite Bible verse?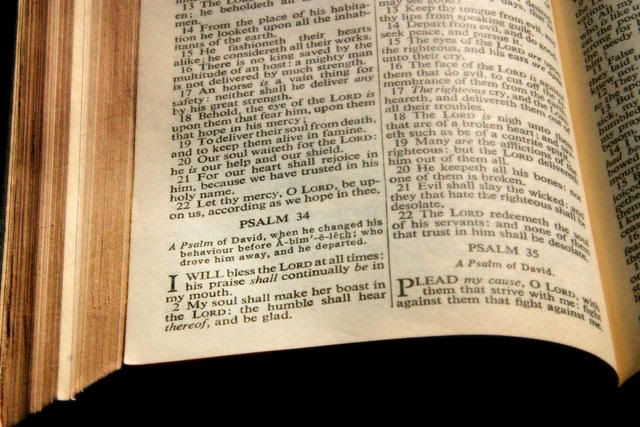 Habakkuk 3:17-19 "Though the fig tree does not blossom, and there are no grapes on the vine; though the olive crop fails and the fields produce no food; though there are no sheep in the pen and no cattle in the stalls, yet I will rejoice in the Lord. I will be joyful in God my savior. The sovereign Lord is my strength. He makes my feet like the feet of a deer. He enables me to walk on the heights."
Do you have a favorite song and/or movie?
My favorite movie is "To Kill a Mockingbird," hands down. My daughter took me to see it at the theater for my birthday last year. Favorite song is tougher because I love music of all kinds. What song qualifies as my favorite at any given time mostly depends on what kind of mood I'm in. I like everything from Beethoven to Elton John.
What is your favorite holiday?
Thanksgiving, because that's when most of our family gathers at my sister's home for a lot of food, football, and laughter.
What is your favorite season and why is it your fav?
Spring. In North Texas, spring is absolutely beautiful.
Some this-or-that questions:
Chocolate or Vanilla?
– Chocolate. Definitely chocolate.
Tea or Coffee?
– Both, but coffee has the edge.
Call or Text?
-- Text. I hate talking on the phone.
Cats or Dogs?
– Both. We have two dogs and two cats.
Early-bird or Night-owl?
– Night owl. I can't even see straight until about 10 a.m.
Introvert or Extrovert?
– Introvert (Big time)
Facebook or Twitter?
– Facebook. I don't understand Twitter.
Are you currently working on any new novels? If so, could you give us a hint?
I am. It is a collaboration with another author. The novel explores the impact of a school shooting on a little church in a small town.
Thank you so much for being here! Is there anything else you'd like to tell readers and where can we find you on the web?
I hope you'll all buy at least 20 copies of
Unseen
and use them as stocking stuffers this Christmas.
☺
http://jamespence.com | facebook.com/jameshpence | Twitter: @jameshpence
Author Bio:


James Pence is a multi-talented author, published in both fiction and nonfiction. James broke into book publishing in 2001 when Osborne/McGraw-Hill published
How to Do Everything with HTML,
a book about Web authoring. He is also the co-author of
Terror by Night,
the stunning true story of Terry Caffey, a modern-day Job who lost his wife and children to murder and then forgave the killers. When he's not writing, James is a performance chalk artist, singer, and speaker. In his spare time he teaches karate, writing, and art to home-schooled children. James has been called a "Renaissance man," but he prefers to be known simply as a follower of Jesus Christ and a storyteller. James and his wife, Laurel, live near Dallas, Texas. They have been married for 33 years and have two grown children and one granddaughter.
Author Website:
http://www.jamespence.com
Enter for a chance to win a copy of Unseen!! If the winner lives in the USA he/she can choose a print or eBook copy, but if the winner lives outside of the USA they'll receive an eBook copy. Open internationally! Ends 6/12
How to enter: Sign into the Giveaway Tools form below (it might take a moment to load) and submit each entry you complete. Commenting alone will not get you entered – you must click enter on the form. Happy entering!

Open only to those who can legally enter. Winning entry will be verified prior to prize being awarded. No purchase necessary. You must be 18 or older to enter or have your parent enter for you. The winner will be chosen by Giveaway Tools and announced here as well as emailed and will have up to one week to respond or a new winner will be chosen. This giveaway is in no way associated with Facebook, Twitter, Giveaway Tools or any other entity unless otherwise specified. The number of eligible entries received determines the odds of winning. I am not responsible for any packages lost or damaged in the mail. VOID WHERE PROHIBITED BY LAW.