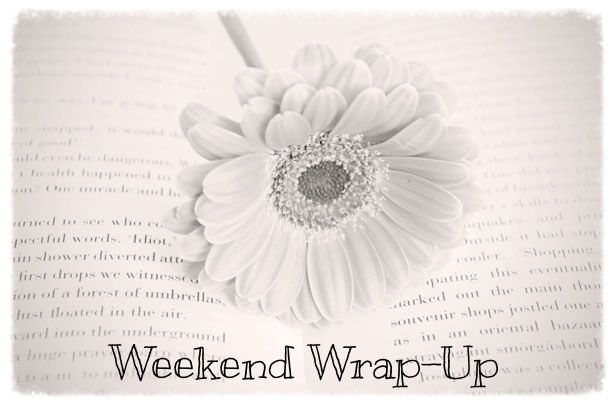 Weekend Wrap-up is where I share what I read this past week, am currently reading, and my reading plans for the coming week.
Feel free to join along and post your own
Weekend Wrap-up
on your blog/site
(if you do, please leave the link in a comment so I can stop by)
or, in a comment, share what you've read this past week. :)
~
Can't believe this is my first Weekend Wrap-Up of the year...I kept meaning to continue with these posts, but time just got away from me. Hopefully I'll continue to do it weekly or bi-monthly.
What I've read this week:
What I'm currently reading:
Loving Forever Yours, "Shawn Spencer's" book is hilarious, and The Red Door Inn is good so far.
What I'll be reading next:
That's what I'm reading. What are your current reads? Please share below!
This post may contain "affiliate links." This means if you click on a link with my affiliate code and purchase an item(s), I will receive an affiliate commission. You won't be charged extra, I'll just receive a small percentage of the purchase price. See my disclosure page here.