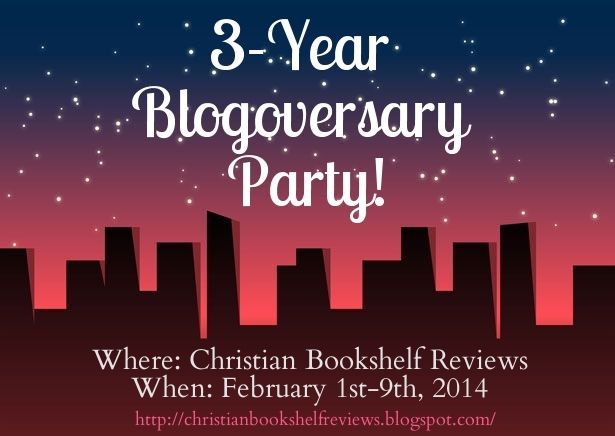 Sooooo, I have some exciting news! In a little over two weeks, we'll be celebrating this blog's 3-Year Blogoversary! A bunch of authors will be stopping by and there will be lots of giveaways! The party will be from
February 1st-9th,
so be sure to mark your calendars and stop by.

Oh, and I'd really appreciate it if you'd share about the upcoming party (i.e. post the blogoversary button on your blog, pin this post on Pinterest, tweet about it, share about it on Facebook, etc.).
Thanks so much for visiting this blog. :)