"Waiting On" Wednesday is a weekly event that spotlights upcoming releases that we're
eagerly anticipating.
This week's pre-publication "can't-wait-to-read" selection is: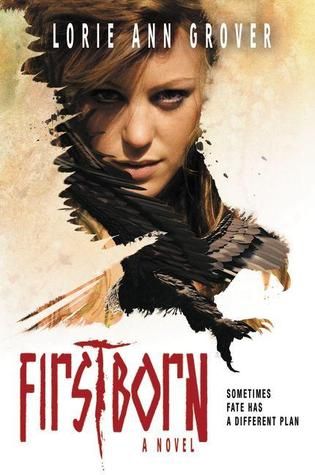 Firstborn: A Novel
by Lorie Ann Grover
Blink
/ ISBN#978-0310739302
Expected Publication Date:
January 28, 2014
Find on:
Amazon
,
Goodreads
About the book:

Where does a firstborn girl fit in a world dominated by men?

When Tiadone was born, her parents had two choices: leave their daughter outside the community to die in the wilds, or raise her as male and force her to suppress all feminine traits. Now, as the first female living as male in her village, Tiadone must prove her father didn't make a mistake by letting her live.

As her male initiation approaches, Tiadone knows every eye on the community is on her, and desperately wishes to belong and finally be accepted.—But at every step, traditional feminine gifts and traits emerge, and the bird she's been twined with is seen as a sign of the devil.

Worse, as Tiadone completes her rites, she finds she is drawn to her male best friend in ways that are very much in line with the female gender.

Confused and desperate, Tiadone tries to become what she must be while dealing with what she indeed has become: a young woman who may be able to stand up to her despotic rulers and uncover her real purpose in life.

Watch the book trailer:




Why I want to read this book:

This book sounds really good and I love the dystopian genre. :)

What's your "Waiting On" Wednesday selection this week?