My goal was to read 8 short books. Here's how I did: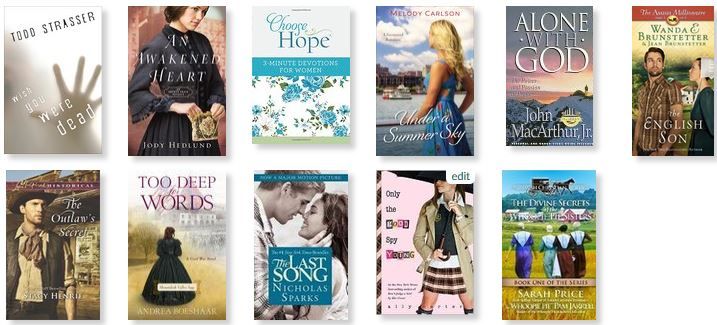 I loved the books by
Todd Strasser
,
Stacy Henrie
,
Nicholas Sparks
, and
Ally Carter
(this one was a reread). Very happy with what I was able to read -- it's more than I thought I would. :))
This post may contain "affiliate links." This means if you click on a link with my affiliate code and purchase an item(s), I will receive an affiliate commission. You won't be charged extra, I'll just receive a small percentage of the purchase price. See my disclosure page here.