Welcome to Christian Bookshelf Reviews, Naomi!! Will you tell us a little about yourself?
I'm a mother of two young boys, and I spend my days picking up, cleaning, playing and, of course, writing. My husband pastors a small church in Michigan's rugged Upper Peninsula, where my family shares its ten wooded acres with black bears, wolves, coyotes, deer and bald eagles. We live only three miles from Lake Superior, where the scenery is beautiful and they average 200 inches of snow per winter. I write bold, dramatic stories containing passionate words and powerful journeys. Sanctuary for a Lady is my first published novel, and it released April 1, 2012 from Love Inspired Historical.
What is Sanctuary for a Lady about?
Running to freedom, she found love . . .
The injured young woman Michel Belanger finds in the woods is certainly an aristocrat. And in the midst of France's bloody revolution, sheltering nobility merits a trip to the guillotine. Yet despite the risk, Michel knows he must bring the wounded girl to his cottage to heal.

Attacked by soldiers and left for dead, Isabelle de La Rouchecauld has lost everything. A duke's daughter cannot hope for mercy in France, so escaping to England is her best chance of survival. The only thing more dangerous than staying would be falling in love with this gruff yet tender man of the land. Even if she sees, for the first time, how truly noble a heart can be….
What is something the average reader wouldn't know about you?
I play the harp. Yep, for real. And as I already mentioned in my introduction, the area where I live gets around 200 inches of lake effect snow each year. As you can well imagine, snow blowers are an essential part of life!
When did you first realize you wanted to be a writer?
After my first son was born, I had a miscarriage. Since I'd planned to do the "mom thing" for a while and have a slew of kids, I was taken aback when I found myself wanting to wait before I attempted another pregnancy. My toddler took long naps in the afternoon and went to bed early, so I had a lot of spare time. That spare time soon turned into writing time.
What would you say is your most interesting writing quirk?
I get up at 5:00 am to write with a quite house. I know the hour is crazy early, but I so relish the peace.
Where do you like to write?
Well, I dream of having a desk, maybe even an office for writing one day. But right now I use the kitchen table. Rather boring, I know. But it's worked for nearly four years, now.
What is the best and/or worst part about being a writer?
The best part is getting to come up with stories in my head and put them down on paper. I truly love writing new scenes, especially ones with high tension and where my hero and heroine get to have a little spat.
What do you like to do when you're not writing?
Read. Besides writing and reading, I really don't have any spare time. I fill the majority of my days mothering. Writing and reading are my breaks.
Well sure. I'd love to tour northwestern France, where my novel is set, but there's no research trip on the horizon. I'll need to make a lot more money at writing before that's even a possibility.
Do you have a favorite song and/or movie?
I don't know about a song, but as for movie, how about Princess Bride? Or Man from Snowy River? Or Pride and Prejudice. Oh goodness, does that list tell you I love romance, or what?
What is your favorite dessert?
Tiramisu. It's European with coffee and chocolate. How could it NOT be anyone's favorite dessert?
Do you have a favorite Bible verse?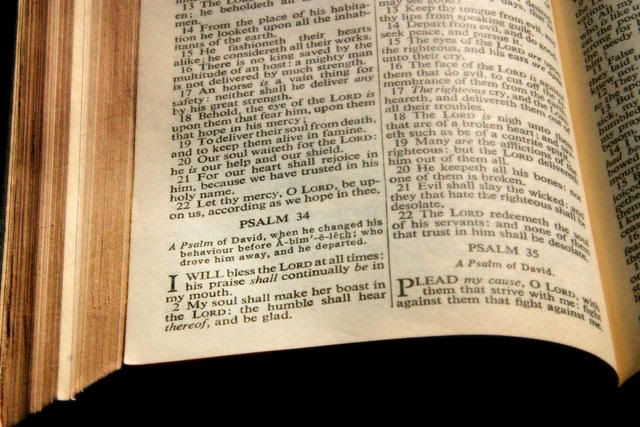 Isaiah 26:3-4 Thou wilt keep him in perfect peace whose mind is stayed on thee: because he trusteth in thee. Trust ye in the Lord forever: for in the Lord Jehovah is everlasting strength.
Here are a few this-or-that questions:
Snowstorms or Thunderstorms?
Well goodness, I like both, but living where I do, I'd have too pick the snow storms. They're so peaceful! (Um, minus all the wind, that is).
Coffee. It's an essential for a writer. Especially a writer who gets up at 5:00 am.
Dogs. I'm allergic to cats, so that's not even an option for me. But if I wasn't allergic, I'd still pick dogs. They're so playful and friendly. What's not to love?
Are you currently working on any new novels? If so, could you give us a hint?
Actually, I have a completed novel with my publisher right now, and I'm waiting to hear back from my editor about acquiring it. Then I have a proposal for a sequel to Sanctuary for a Lady ready to be sent to my editor. I'm really excited about this sequel. It will feature the villain of Sanctuary for a Lady (who turns good at the end). I've got some smuggling, a spy, and a widow with five kids thrown into the mix. It should be fun!
Thanks so much for being here! Is there anything else you'd like to tell readers and where can we find you on the web?
I enjoyed being here, and thanks for inviting me, Melanie! If you're interested in more information about me and my novels, you can find me at on my website, at www.naomirawlings.com or at my blog http://makinghomeworkblog.blogspot.com Thanks again!
Book Giveaway!!
Enter to win a copy of Sanctuary for a Lady!! Open Internationally!
Enter by filling out the
Rafflecopter
below (
here is a tutorial
, if you aren't familiar with Rafflecopter). The
mandatory
entry is to leave a comment on this blog post - after you do that, the other entries will become available.
a Rafflecopter giveaway