Welcome to Christian Bookshelf Reviews, Dani! Will you tell us a little about yourself?
I am a wife, homeschooling mom and author. My husband and I will be celebrating our 20th anniversary this fall. We live on the East Coast and really enjoy being so near the ocean and the mountains. I'm a huge fan of dark chocolate, am always in search of the best iced mocha, and would love to one day own a little cottage on a remote stretch of beach.
When did you first realize you wanted to be a writer?
I've always loved dreaming up stories, but it wasn't until after the birth of my youngest daughter and a serious health scare that I decided to pursue my love of writing. It was several years after that initial realization that I began earnestly pursing writing with the hopes of one day being published. My girls were still young at the time so I started slowly. I spent time analyzing the novels I loved and seeing how they worked. I read craft books and joined writing groups. I devoted time to learning the craft and writing while homeschooling my girls. I'm thrilled to see how God has fulfilled the dream He planted in me so long ago.
Do you have any favorite authors?
I do. It's so hard to choose, but my favorites would include Dee Henderson, Terri Blackstock, Jane Austen, and Sue Grafton.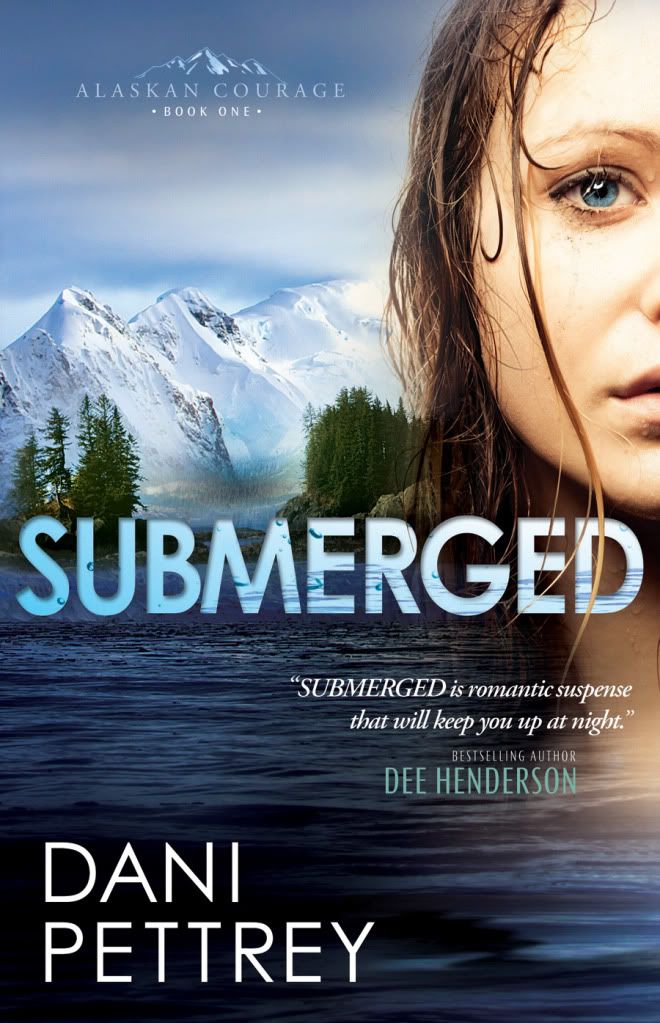 What is Submerged about?
Submerged
is the first book in my Alaskan Courage series. It's the story of Cole McKenna and Bailey Craig.
A sabotaged plane. Two dead deep-water divers. One single clue.
Bailey Craig vowed never to set foot in Yancey, Alaska, again. She has a past, and a reputation--and Yancey's a town that doesn't forget. She's returned only to bury a loved one killed in the plane crash, but then dark evidence emerges and Bailey's own expertise becomes invaluable for the case.
Cole McKenna can face dangerous rescue dives. He can face the fear a murderer may be threatening his town. But facing the reality of Bailey's reappearance is a tougher challenge. She broke his heart... but doesn't seem to be the same girl who left Yancey ten years ago. And he's not the same guy she left behind.
Racing against the clock and a rising body count, Bailey and Cole must move beyond the hurts of their pasts to work together until the truth of what is hidden in the depths finally surfaces.
What is one of the most surprising things you've learned from writing Submerged?
I'd say learning about Russia's connection to Alaska. I was really surprised by how long Russia had a claim to Alaska, the depth of their involvement there and most surprisingly, the amount of cultural heritage that is still present. Fascinating.
Do you have a favorite time of year?
Definitely summer. I love warm weather, lots of sunshine, and the beach.
Favorite song and/or movie?
Favorite song is Brown Eyed Girl by Van Morrison (I love the melody) and my favorite movie is Pride and Prejudice.
Favorite Bible verse?
"He has made everything beautiful in its time. He has also set eternity in the human heart; yet no one can fathom what God has done from beginning to end." Ecclesiastes 3:11 NIV
I love it because it explains why death is so hard for us to deal with. It is because God has set eternity into our hearts. We know He has created us for more than this life, this world.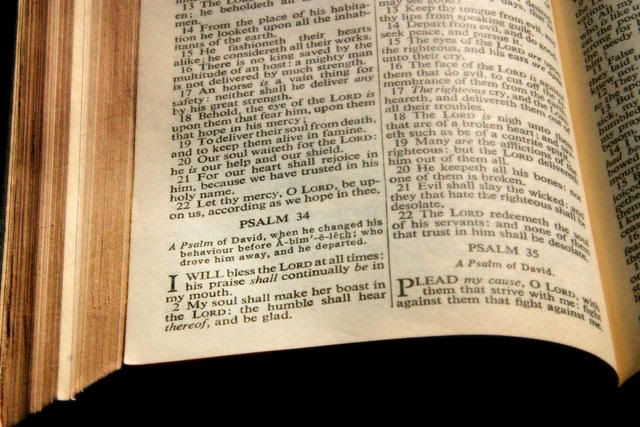 What are three things you wouldn't want to do without (besides the Bible, food, and family)?
Coffee, chocolate and books.
What do you hope readers take away from reading Submerged?
That the depth of God's love and forgiveness is greater than we can ever fathom, and that we find wholeness and fulfillment in Christ alone.
Are you currently working on any novels?
I am. I've just finished up
Shattered
—book two in my Alaskan Courage series. Now I am working on
Stranded
—book three in the series. I love the McKenna family and I am having a blast telling their stories.
Thank you so much for being here! Where can we find you on the web?
Thanks for having me, Melanie!
You can find me online at:
My website:
www.danipettrey.com
Facebook:
http://www.facebook.com/DaniPettrey
Twitter:
https://twitter.com/DaniPettrey
Book Giveaway!!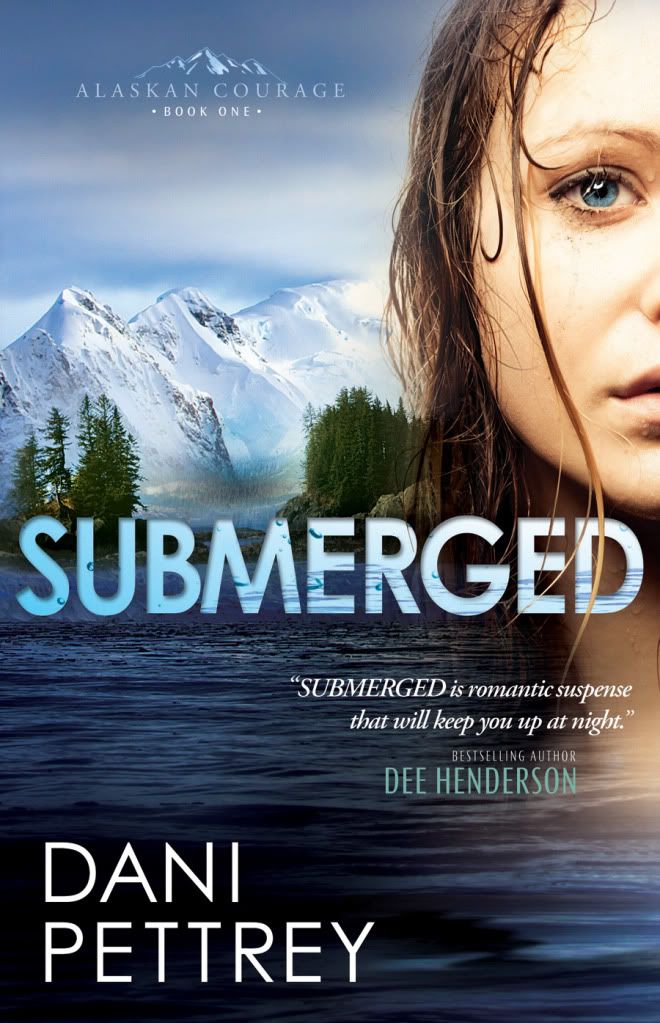 Enter to win Submerged!! Giveaway is open Internationally! :)
Enter by filling out the
Rafflecopter
below (
here is a tutorial
, if you aren't familiar with Rafflecopter). The
mandatory
entry is to leave a comment on
this
blog post - after you do that, the other entries will become available. :)
a Rafflecopter giveaway