Welcome to Christian Bookshelf Reviews, Heather!!
What is your latest novel about?
CHOICES HAVE CONSEQUENCES...EVEN FOR THE REDEEMED.
When Charles McIntyre founded Defiance, he was more than happy to rule in hell rather than serve in heaven. But things have changed. Now, he has faith, a new wife...and a ten-year-old half-breed son. Infamous madam Delilah Goodnight wants to take it all away from him. How can he protect his kingdom and his loved ones from her schemes without falling back on his past? How does he fight evil if not
with
evil?
Logan Tillane carries a Bible in his hand, wears a gun on his hip, and fights for lost souls any way he can. Newly arrived in Defiance, he has trouble, though, telling saints from sinners. The challenge only worsens when Delilah flings open the doors to the scandalous Crystal Chandelier. She and the new preacher have opposite plans for the town. One wants to save it, one wants to lead it straight to hell.
For Tillane and McIntyre, finding redemption was a long, hard road. God's grace has washed away their sins, but the consequences remain and God will not be mocked. For whatosoever a man soweth, that shall he also reap...and the harvest is finally at hand.
What do you hope readers come away with after reading your newest story?
That choosing to serve Christ ensures your eternal destiny, makes the path forward straighter and easier to walk, and while he forgives your sins, he doesn't erase the consequences of bad choices. I hear over and over the stories of Believers who fall away because their past haunts them. Things keep popping up and life doesn't go their way. Walking with Christ doesn't mean you'll get to tip-toe through the tulips the rest of your life. Walking with Him means you can bear up under the weight of past sins, overcome them, and keep moving forward.
Do you find it more fun to write stand-alones or series?
Long as I get to give a bad guy his comeuppance, make a strong man weak with love, throw at least one punch, and share the Gospel, I am good with either!
Who are some of your favorite authors whose books have never disappointed you?
I would give my right arm to write like Bodie Thoene, Francine Rivers, or Norah Roberts…but I need it to type.
When did you first realize you wanted to be a writer?
I remember telling my mom a story when I was five. She typed it while I talked. I'm still mad about one little editorial change she made. I don't remember what I wanted to say, but I remember Momma typed, "…led them on a merry chase." A
merry
chase? Who says that? Editors. Sheesh.
What would you say is your most interesting writing quirk?
Silence! I must have silence when I write. I write like people act: the method approach. Total immersion. I lose myself in the story and the characters. Sometimes it's jarring to come back to laundry, teenagers with iPhones, cooking, and did I say laundry?
Where do you like to write?
When my husband comes home for lunch, he yells for me 'cause there is no telling where I might be. I like writing in my office, the sun room, the living room on the sectional, even on my bed, no rhyme or reason to my choices. Hmmm … maybe it's hormones.
What do you like to do when you're not writing?
When I'm not writing, I visit these people who insist they know me and love me
.
I'm not so sure. I think they're my employers. I cook, clean, shop, drive them around—oh, wait, now it's coming back to me. They're my children and my husband.
Is there a place you'd like to visit, but haven't yet?
Ten Sleep, WY. Really, who do you know who has been to Ten Sleep? I want the honor.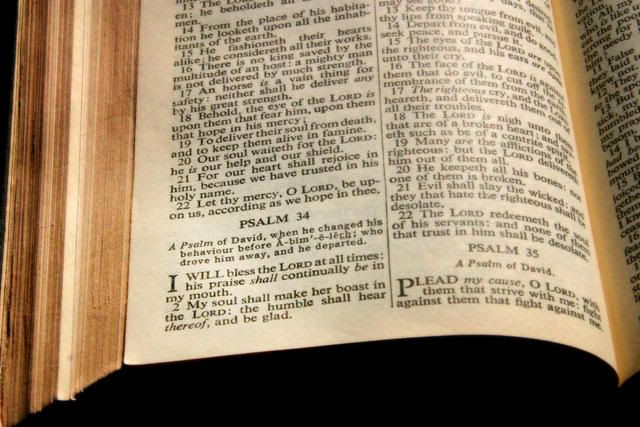 Do you have a favorite Bible verse?
And we know that all things work together for good to them that love God, to them who are the called according to
his
purpose.
Do you have a favorite song and/or movie?
My daddy taught me to shoot when I was 5ish. He could shoot a hole through a quarter tossed into the air, and quick draw with the best of 'em. He wasn't a particularly tall man, but he was big in personality. When I was little, I had the hardest time telling him apart from the John Wayne. Obviously, then, the Duke is my favorite actor and I will watch him over and over again in Rooster Cogburn. True Grit wasn't bad, but Rooster Cogburn had a more satisfying ending.
What is your favorite holiday?
The 4
th
of July. Over the years I have found myself in some interesting places on that day and so the holiday has endeared itself to me! One Independence Day morning I looked out my Gunnison, CO hotel window to discover the entire valley filled with huge, colorful, floating hot air balloons! What a beautiful sight!
Some this-or-that questions:
Snowstorms or Thunderstorms? Snowstorms. I am a firm believer there is no such thing as too much snow!
Chocolate or Vanilla? I'm so vanilla.
Tea or Coffee? Coffee. Java. Joe. Mud. Brew. Elixir of the Gods! Beans of Happiness! ☺
Call or Text? Text. B/c I multi-task.
Early-bird or Night-owl? Does, "Wakey, wakey, eggs and bakey" tell ya anything? Btw, my husband is NOT a morning person. He doesn't love the way I wake up, all chipper and happy. He thinks I'm deranged.
Introvert or Extrovert? Can I be both? I'm out-going as heck, but I love my alone time!
Facebook or Twitter? 140 characters? I can't say anything important in 140 characters. Truthfully, no one else can either. They just think they can. Those are the people who should be on Facebook with me.
Mystery or Romance? Definitely Romance. Mysteries require too much brain power and I'm running on empty by the time I have a chance to sit and read.
Are you currently working on any new novels? If so, could you give us a hint?
Book 2 in my
Love and War in Johnson County
series will be coming out in the fall. This is a serious Western trilogy of a cattle ranching family caught in the middle of the deadliest range war ever fought in the US. In all three of the books in this series, someone pretends to be something they're not.
After the Johnson County War a lot of bad guys got away with murder, including the lynching of 28-year-old Ellen Watson, aka "Cattle" Kate. Justice is coming for the cattle barons.
Thank you so much for being here! Is there anything else you'd like to tell readers and where can we find you on the web?
I'm very social with my readers! Please join me anytime at the following places:
Enter for a chance to win a copy of A Promise in Defiance! Giveaway is open internationally. If you live in the US/Canada, you will receive a print copy; if international, you will receive an eBook. Ends 6/30


How to enter: Sign into the Giveaway Tools form below (it might take a moment to load) and submit each entry you complete. Commenting alone will not get you entered – you must click enter on the form. Happy entering!




Open only to those who can legally enter. Winning entry will be verified prior to prize being awarded. No purchase necessary. You must be 18 or older to enter or have your parent enter for you. The winner will be chosen by Giveaway Tools and announced here as well as emailed and will have up to one week to respond or a new winner will be chosen. This giveaway is in no way associated with Facebook, Twitter, Giveaway Tools or any other entity unless otherwise specified. The number of eligible entries received determines the odds of winning. I am not responsible for any packages lost or damaged in the mail. VOID WHERE PROHIBITED BY LAW.
This post may contain "affiliate links." This means if you click on a link with my affiliate code and purchase an item(s), I will receive an affiliate commission. You won't be charged extra, I'll just receive a small percentage of the purchase price. See my disclosure page here.