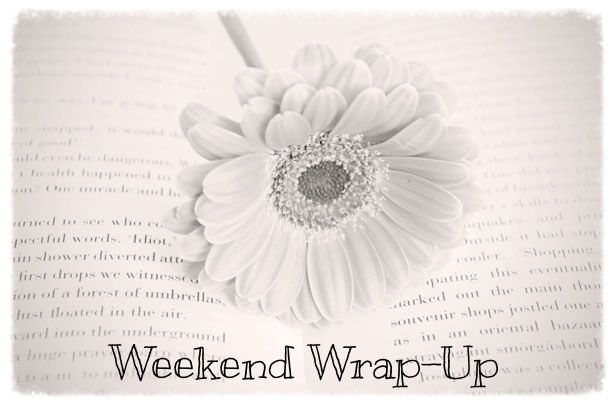 Weekend Wrap-up is where I share what I read this past week, am currently reading, and my reading plans for the coming week.
Feel free to join along and post your own
Weekend Wrap-up
on your blog/site
(if you do, please leave the link in a comment so I can stop by)
or, in a comment, share what you've read this past week. :)
~
Books Finished The Last 7 Days:

Three of these books were short reads, one a reread (My Stubborn Heart by Becky Wade -- loved it!!), and two of the others were ones I did not want to put down! Kind of surprised that I was able to read this much, but the pages just flew by! I really think it was the books that made it possible to finish so many. ;)


What I'm currently reading:
Reading TWO nonfiction books at the moment. Both are really good.
What I'll be reading next:



After finishing Wild Montana Skies, I cannot wait to dive into this one. Soon.


That's what I'm reading. What are your current reads? Please share below!
This post may contain "affiliate links." This means if you click on a link with my affiliate code and purchase an item(s), I will receive an affiliate commission. You won't be charged extra, I'll just receive a small percentage of the purchase price. See my disclosure page here.