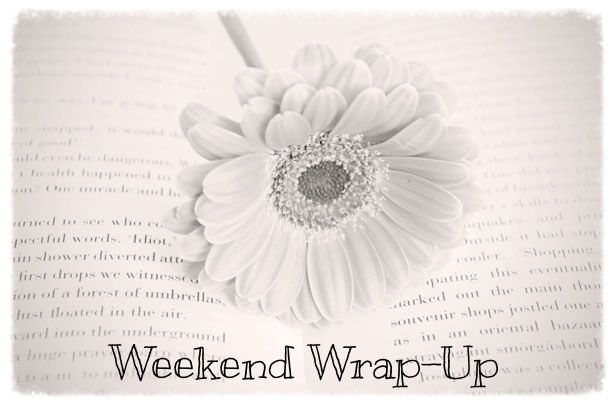 Weekend Wrap-up is where I share what I read this past week, am currently reading, and my reading plans for the coming week.
Feel free to join along and post your own
Weekend Wrap-up
on your blog/site
(if you do, please leave the link in a comment so I can stop by)
or, in a comment, share what you've read this past week. :)
~
Books Finished The Last 7 Days:

Do not recommend Where We Were. I really disliked that read.
I loved Just a Kiss and really liked Beowulf. All is Calm, All is Bright was a nice Christmas read -- I didn't love the novellas, though.
What I'm currently reading:
What I'll be reading next:
I'm mainly concentrating on finishing my current reads, but if I do start something else, it'll probably be this...
That's what I'm reading. What are your current reads? Please share below!
This post may contain "affiliate links." This means if you click on a link with my affiliate code and purchase an item(s), I will receive an affiliate commission. You won't be charged extra, I'll just receive a small percentage of the purchase price. See my disclosure page here.