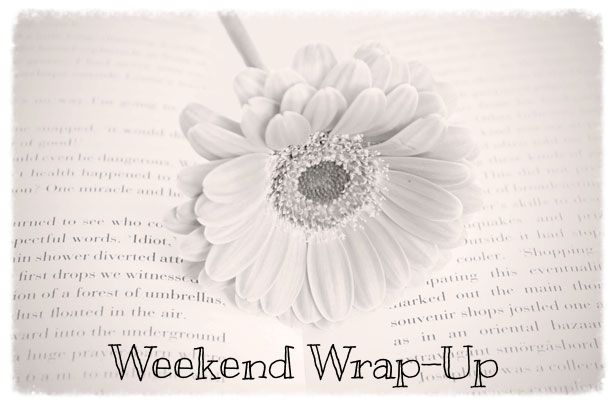 Weekend Wrap-up
is where I share what I read this past week, am currently reading, and hope to read this coming week, and (when applicable) the current giveaways/giveaway winners. Occasionally I'll post some other stuff as well. Be sure to follow my Pinterest boards "
Free Kindle Books
" and "
Book Deals
" to see the good deals/freebies I share about. :)
Feel free to join along and post your own
Weekend Wrap-up
on your blog/site
(if you do, please leave the link in a comment so I can stop by)
or, in a comment, share what you've accomplished (reading-wise) this past week. :)
My current fiction, nonfiction, and audiobook reads. ;)
What I'll be reading next:
SO excited about all of these books!
Reviews posted this week:
Giveaways:
Enter for a chance to win a Kindle copy of Song of Springhill by Cheryl McKay! This giveaway is open to anyone who can accept a Kindle copy from amazon.com. Ends 10/23. Here's the link: http://christianbookshelfreviews.blogspot.com/2014/10/interview-giveaway-cheryl-mckay-author.html
Giveaway Winners:
The winner is...
Jennifer S.
(jennismith1983@...)*
*Winner has been contacted and has until 10/17 to claim their prize.